(Crispy) Hey Squaddies,

This will be a quick look into the first wave of Centurions sent by Hasbro to their various trusted bloggers.
I have really wanted to like this blaster from the moment we found out about it, and i guess part of me still does, but after seeing the internals, it kind of bums me out. First off is that it has a reverse plunger. While it is much bigger than the N-Strike plungers, it feels like a huge design flaw from the Hasbro developers.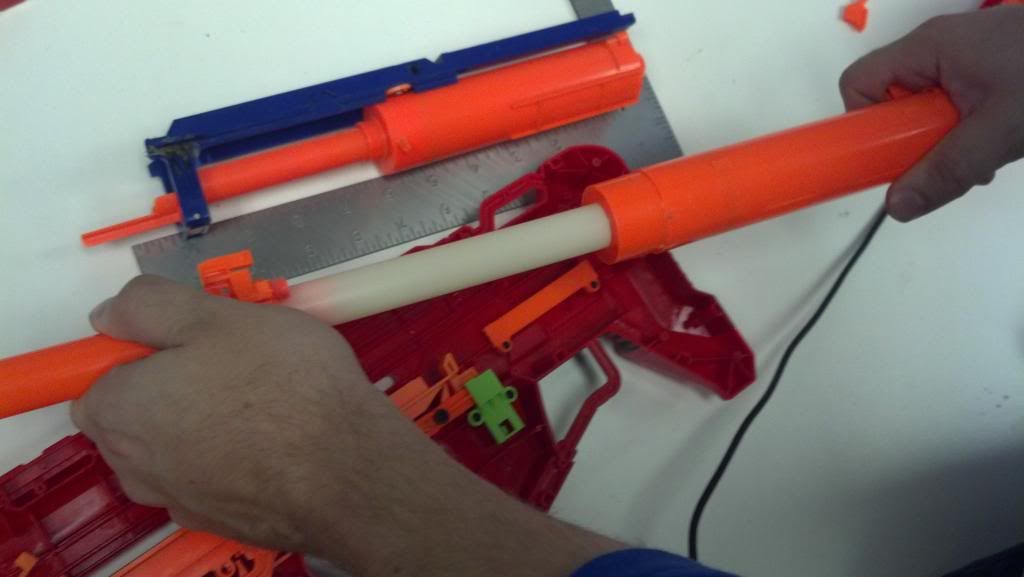 In defence of the Reverse Plunger, I'm hoping there are clever things in there which made a more suitable candidate than a Direct Plunger. But as if a Reverse Plunger wasn't bad enough, Hasbro engineers decided to do this…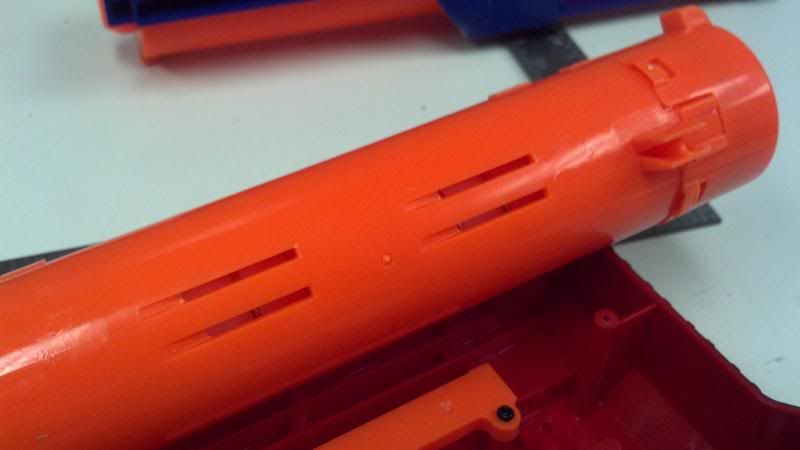 That's right, massive slits all the way through the plunger tube, rendering all but the last part essentially useless. This is obviously as a safety precaution, but it really seems like overkill.
Honestly, I hope for all our sake Hasbro sent Reverse Plunger prototypes to everyone to review, but will sell them with a Direct Plunger, but that's unlikely.
Apart from the fact that this beast doesn't make the 100ft distance printed on the box, the long prime will be a big issue for smaller users. Not to mention, the bipod mechanism is incredibly flimsy.

It wont be Modder's like myself who lose out purchasing this blaster, it is the general public. They make up a huge percentage of Nerf's sales. Modder's will wait eagerly for a spring or a kit, or make one ourselves. I myself was all set to import from the US for the ranges, but after seeing firing demo's and range tests, I'll be getting a local, cheaper one, and waiting for OMW or Xplorer to get this blaster to it's full potential.
So all in all, i suppose this is more of a Con list, rather than Pro, but I am just gathering the first impressions for your considerations.
Any Ideas? Suggestions? Let us know!